Dr. Narjis Rizvi
Assistant Professor Department of Community Health Sciences
Aga Khan University, Karachi, Pakistan
Narjis is a public health researcher with over 25 years of experience of working in different parts of Pakistan. She is a physician by training and is a Fellow of the College of Physician and Surgeons, Pakistan. She specializes in the design, planning, implementation, monitoring and evaluation of community-based health systems projects.
As a faculty member in the department of Community Health Sciences (CHS), Aga Khan University, Pakistan, she is the focal person for undergraduate curriculum designing and implementation. She also teaches in the two masters programs of the CHS department namely Health Policy and Management and Epidemiology and Biostatistics. She has also worked at Health Services Academy (HSA), a federal public health institution of the Ministry of Health, Islamabad, Pakistan. While working at HSA, she taught graduate and post graduate public health students. She has provided technical oversight to a number of research studies that assessed and evaluated; Lady Health Worker's performance, training curriculum of Community Midwives, maternal and child health programmes, youth awareness raising campaigns and Polio eradication.
Her literary work has been published in many international and national journals namely; Health Policy, Sexually Transmitted Infections, Injury Prevention, Biomed Central and many others. Her current research portfolio include; Co-Investigator, "Measles Immunization Coverage Survey in Sindh" funded by WHO; Co-Investigator, "Sukh", a family planning project implemented in ten communities of Karachi funded by Aman, Bill Gates.
Prof. dr. Laksono Trisnantoro, M.Sc., Ph.D
Department of Health Policy and Management Faculty of Medicine
Universitas Gadjah Mada Indonesia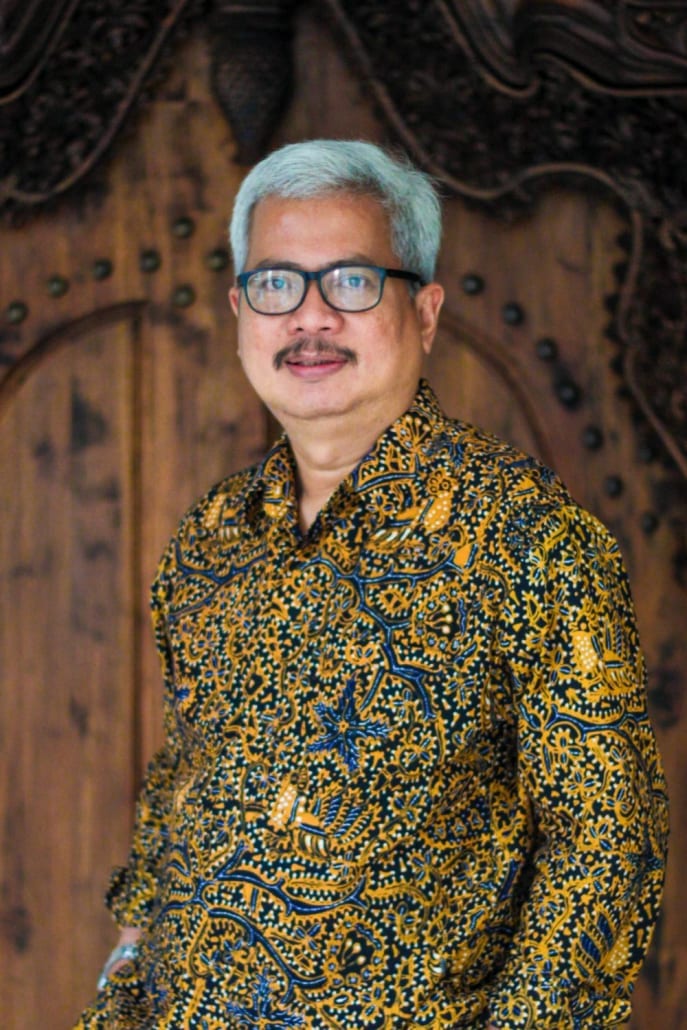 Professor Laksono is a Professor in Health Policy and Administration and a senior researcher at Faculty of Medicine Universitas Gadjah Mada Indonesia. His Ph.D is from London School of Hygiene and Tropical Medicine. In 2001 he spent his PostDoc year at Harvard Medical School, Department of Social Medicine, Boston. He is currently the Director of Graduate Program in Hospital Management Universitas Gadjah Mada and Chief Editor of Indonesian Journal of Health Policy.
His main interest is in health policy and administration, especially health service decentralization. He serves as consultant for Minister of Health and local government for many years. During the last 8 years, he is the director of various programs for supporting health services in remote areas as a collaboration between Universitas Gadjah Mada, local governments, and Ministry of Health. During Aceh and North Sumatera recovery after tsunami in 2004, Prof Laksono Trisnantoro directed a strong team for supporting health service for 4 years. Since 2010 he manages a consortium of hospitals and medical schools for supporting remote hospitals in Nusa Tenggara Timur province focusing in Maternal and Child health service. He spends part of his time as short-term consultant and technical adviser to a number of international agencies such as World Health Organization, AusAid, and the World Bank.
Prof. Eng Kiong Yeoh
Director at the JC School of Public Health and Primary Care of The Chinese University of Hong Kong (CUHK) and Head of Division of Health System, Policy and Management at the JC School of Public Health and Primary Care
Professor Yeoh is Professor of Public Health, Director at the JC School of Public Health and Primary Care of The Chinese University of Hong Kong (CUHK) and also Head of Division of Health System, Policy and Management at the JC School of Public Health and Primary Care. His research is in health systems, services and policy with an interest in applying systems thinking in studying how the complex components of health systems interact and interrelate to improve health. A current research interest is applying a system framework in creating an integrated health and social care delivery model for the elderly population. He is involved in collaborative work with research networks such as the Association of Pacific Rim Universities World Institute and World Bank Institute Asia Pacific Network for Health Systems Strengthening (ANHSS) in studies on health systems and training for policy. He was Chairman of the ANHSS from July 2009 – June 2014, and serves as Cluster Leader for the Knowledge Events. He is also a member of the International Advisory Board of the National University of Singapore Initiative to improve health in Asia, which seeks to contribute to thinking and policy formulation in public health & health systems development in Asia.
Assoc. Prof. Chantal Herberholz, Ph.D
Faculty of Economics, Chulalongkorn University Bangkok, Thailand
Chantal is an Executive Committee Member of the faculty's Center for Health Economics. Dr. Herberholz' research interests include trade in services (education, health and financial services), health care financing and household decision making. She teaches courses in economic development, investment and health care financing. She participated in the annual training courses of the Asia Network for Capacity Building in Health Systems Strengthening (ANHSS) Public Private Partnership Cluster and contributed to these courses as resource person.
Associate Professor Kenneth Y. Hartigan-Go, MD, MD (UK)
Asian Institute of Management, Philippines.
Kenneth Y. Hartigan-Go is the Head of the Stephen Zuellig Graduate School of Development Management, Asian Institute of Management. He is also member of the Health Technology Assessment (HTA) Committee of the government's National Health Insurance Program within the Philippine Health Insurance Corporation (PHIC), evaluating health technology and products, and advocating evidenced-based sound policy in the areas of financing, drug and medical procedure reimbursement. He used to work at both public and private sector, serving as certified internist at three private hospitals and also served as Undersecretary for Health Regulation, Department of Health. Prof Kenneth Hartigan-Go has more than 25 years of experience as a clinician, professor, and manager of health programs. He holds Doctor of Medicine degrees from the University of the Philippines College of Medicine and from Newcastle University in the United Kingdom. He is a Fellow at the Royal College of Physicians (Edinburgh), the American College of Physicians, and the Institute of Corporate Directors. He was also an Honorary Fellow at the College of Physicians and the Academy of Medicine of Singapore.
Prof. Siripen Supakankunti
Associate Professor Faculty of Economics Chulalongkorn University Bangkok, Thailand
Prof. Dr. Siripen Supakankunti is the Former Director of the Centre for Health Economics (a WHO collaborating center for Health Economics) and the Professor at the Faculty of Economics, Chulalongkorn University, Bangkok, Thailand. She teaches modules on economic evaluation, organization management and health care financing for short courses offered by the Centre for Health Economics at the Faculty of Economics. She also teaches course on Policy and Strategic Planning at the College of Public Health Science. Besides, she is the Former Program Director of the MSc programme in Health Economics and Health Care Management. She currently serves as Chairperson of the ANHSS (the Asia Pacific Network in Health Systems Strengthening) and the Cluster Leader of the Public Private Partnership cluster of the ANHSS. She has also been appointed as a member of several committees and working groups by the Thai Ministry of Public Health. She is the author of two text books and a book chapter on "Medical Tourism in Thailand" (with Routledge), and has co-authored several text books, a book chapter on the Thai health system (with Routledge), and multiple international publications. Dr. Supakankunti received her M.A. and Ph.D. in Economics from University of the Philippines and a M.S. in Statistics from Chulalongkorn University as well as a Certificate in Advanced Research and Training in International Health, Harvard School of Public Health, Harvard University, Certificate in Advanced Health Leadership Forum, School of Public Health, University of California, Berkeley, Certificate in Training Course on Evidence for Health Policy: Burden of Disease, Cost Effectiveness and Health Systems, WHO and Burden of Disease Unit, Harvard Centre for Population and Development Studies, Certificate in Flagship Course on Health Sector Reform and Sustainable Financing, World Bank Institute (WBI). She was a consultant and involved a number of research projects over the last 37 years. Her work took her to countries like Australia, Bangladesh, Brazil, Cambodia, Canada, China, Egypt, France, Greece, Hong Kong, India, Indonesia, Italy, Laos PDR, Malaysia, Maldives, Mongolia, Myanmar, North Korea, Pakistan, Philippines, Sri Lanka, Singapore, Spain, Sudan, South Korea, Switzerland, UK, USA and Vietnam. Her area of specialized work and interests are Specific components of health sector reform, such as health care financing, health insurance, health policy and planning. especially for Asian Health Care System, The impacts of structural change on health sector, economic modeling, Pharmaceutical industry, International Trade in Health Services, Economic Analysis and Evaluation, Public Private Partnership in the Health Sector and Economics Development.
Hastanto Sri Margi Widodo, SKom, MEngSc
Ketua Asosiasi Asuransi Umum Indonesia
HSM Widodo was born in Jakarta, 25 April 1970, currently living in Depok. He holds a bachelor's degree in computer Engineering from Gunadarma University in 1993 and a Master of Engineering Science in telecommunications and networking at Curtin University of Technology, Perth, Western Australia in 1996. He started his career in insurance at Zurich Group Indonesia as an IT solution from 1998 to 2003, he continued his career as the acquisition of Project Specialist & team leader at Manulife Indonesia in the process of acquiring Zurich, Aetna and John Hancock by PT Manulife Indonesia. In 2004, he continued his career at PT CIGNA as Chief Information Officer and Associate Director until 2008. In the end he joined PT. Asuransi Bintang TBK as director of services and then also finance director up to 2011. He then continued his career as director of information technology, facilities & Service at PT. Samudera Indonesia TBK from 2011 to 2016, while also serving as commissioner of PT Asuransi Bintang TBK, Commissioner of Praweda Ciptakarsa Informatics and also as board of Directors/commissioners of several subsidiaries under Samudera Indonesia Group in Indonesia and Singapore.
Dr. Rosa CH Ginting, Betr.Med, MHP, HIA, AAK
Ketua Umum Pamjaki
Rosa Christiana Ginting was born in North Sumatera in Karo District on 25 December 1953. She is the general chairman of Pamjaki 2018-2022. Rosa served as president Commissioner and independent commissioner of Cigna Indonesia since 15 June 2015. In 2008 to 2013, she served as President Director of PT Asuransi Jiwa InHealth Indonesia. She is involved in the birth of Inhealth, a health insurance company that is a subsidiary of PT Askes (Persero). After four years of leading, Inhealth underwent much rapid progress, thus boldly targeting the growth of 30% premium and profit of Rp 210 billion. She has over 36 years of experience in the life insurance industry.
Rosa received her doctor degree from the Faculty of Medicine of North Sumatra University, Medan in 1980. After attending Depkes in 1984, she attended the education of Occupational Medicine, at Friedrich Wilhelm Universitaet in Bonn, Germany 1988-1990.
David Stanton
Deputy Director - USAID
David Stanton is a public health leader and the former Director of the U.S. Agency for International Development's (USAID's) Office of HIV/AIDS. He has 19 years of experience working with USAID's HIV/AIDS program and over 30 years of experience in public health, including working on sexually transmitted infections, HIV and AIDS treatment, and clinical epidemiology. David has 4 years of overseas experience in West Africa. Additionally, he served on the transition team that stablished the Office of the U.S. Global AIDS Coordinator at the U.S. Department of State.
David Stanton joined USAID in 1997 as a technical advisor on HIV/AIDS. He became director of the Office of HIV/AIDS in 2012 and in September 2017 he moved into various leadership roles in the USAID Bureau for Global Health. He currently serves as a senior advisor to the Bureau for Global Health where he leads a cross bureau team focused on digital health. Prior to joining USAID he was on the staff of the Johns Hopkins AIDS Service for the span of 10 years where he served as an AIDS clinician and clinical epidemiologist. While there he worked on numerous ACTU/ACTG studies starting with the wrap up of the first AZT trial. During this period he took two years of leave to live and work in Ghana managing a USAID funded STI treatment survey; providing technical support to Save the Children's community based AIDS prevention programs; and served as the IRC country director for its programs for Liberian refugees. Prior to his tenure with Johns Hopkins University he worked at the Baltimore City Health Department STD service and before that, the Fred Hutchison Cancer Research Center in Seattle. Mr Stanton holds Bachelor's degrees in biology (Gonzaga University 1978) and nursing (Eastern Washington University 1979) and Master's Degrees in nursing (University of Washington (1985) and public health epidemiology (Johns Hopkins University 1991).
Jack Langenbrunner
Senior Financing Advisory - USAID
Jack Langenbrunner is the author of several books and articles, including a chapter author of the recent book by the Government of India (NITI Aayog) entitled "Health System for a New India: Building Blocks", and chapter author of the recent World Bank book on "Transition to Diagnosis Related Groups Payment for Health: Country Case Studies". Dr. Langenbrunner holds Masters and Doctorate degrees in Economics and Health Policy from the University of Michigan, USA.Jack Langenbrunner focuses on the financial impact of health care for the poor and vulnerable. As a health economist, he has extensive experience working on health financing issues in Europe, the Middle East, Asia and Africa. Previously, he was an officer with the Bill and Melinda Gates Foundation and a lead health economist for the World Bank. Before that he worked at the U.S. Center for Medicare and Medicaid Services, and with the U.S. Office of Management and Budget. In the mid-1990s Langenbrunner served on the Clinton Health Care Reform Task Force for the U.S. White House.
Somil Nagpal
Senior Health Specialist - World Bank
Dr. Somil Nagpal is Senior Health Specialist at the World Bank. Prior to this, he served the Insurance Regulatory and Development Authority, India, where he was responsible for setting up the country's firstever specialized health insurance regulation unit and headed the regulatory and developmental initiatives for the health insurance sector of the country from 2007 to 2009. As an officer in the Indian civil service, he has also served at the Indian ministry of Health and Family Welfare, the National Commission on Macroeconomics and Health (NCMH), the World Health Organization and the Indian ministry of Finance.
He has been associated with health sector reform initiatives in several countries in Asia, Europe and Africa. He has been a founder-member of the Joint Learning Network (JLN) for Universal Health Coverage and is currently on its steering group. He was also instrumental in conceptualizing and convening a Forum of Government Sponsored Health Insurance Schemes in India, which has been a highly successful practitioner-to-practitioner knowledge exchange platform for senior policymakers in the country. He led several multi-stakeholder industry groups in the area of Health Insurance, and was also associated with several regulatory committees on Health Insurance. He is associated with the Board of the National Accreditation Board for Hospitals and Healthcare Providers (NABH) in India, the Governing Council of the Insurance Information Bureau of India, IRDA's Health Insurance Forum, and the Health Insurance Advisory Board constituted by the Federation of Indian Chambers of Commerce and Industry.
A top-scoring scholar, he qualified as a medical doctor with his postgraduation in healthcare management. He is also an MBA in Financial Management and a Fellow of the Insurance Institute of India. His academic interests include ongoing research, training and publications on Health Financing, particularly Health Insurance and Health Accounts. He has been recently authored and co-authored several World Bank publications on Health Financing and Health Insurance (including 'Private Voluntary Health Insurance- Customer Protection and Prudential Regulation' and 'Government Sponsored Health Insurance in India- Are You Covered?'), and has been a contributor and reviewer for several renowned journals. In addition to his operational and analytical work in South Asia and the Middle East, he is currently part of the World Bank's global Joint Learning Network (JLN) and Universal Coverage (UNICO) teams, co-authoring an analytical work based on UHC experiences from 24 countries around the world as part of the latter
Barbara O'Hanlon Biography
CEO O'Hanlon Health Consulting – Washington, DC
Barbara O'Hanlon is a recognized leader in international health policy and implementation with over 24 years experience in advocacy and strategic communication to create favorable policy environments for key health issues. In the last 7 years, Ms. O'Hanlon has focused her professional work on building the evidence that demonstrates the benets of partnering with the private health sector to achieve public health objectives. During this period, she has conducted 13 private sector assessments spanning Eastern Europe, Central Asia, African and Latin America and has written extensively on the size and scope of the private health sector in Africa. Ms. O'Hanlon's has worked in multiple African countries to build Ministries of Health capacity to steward the private health sector. She helps Ministries create a policy and legal framework to partner with the private sector, draft a PPP Strategy, establish a PPP Unit, and train ministry staff in new skill areas needed to engage the private health sector. Based on her extensive private sector experience, she written several articles and guidelines to assess the private health sector assessment, to facilitate public-private dialogue, and develop health policy framework leverage the private sector. Ms. Ms. O'Hanlon is the president and chief executive ofcer of O'Hanlon Health Consulting; a women and minority-owned small business with a wide range of clients including USAID, IFC, the World Bank, Care International and private pharmaceutical companies.
Dale Huntington, Sc.D
Healthcare Systems, Emerging Market Johnson and Johnson
Dale Huntington is currently Senior Director, Health Care Systems for Emerging Markets with Johnson and Johnson, based in Singapore where he serves as the primary Global Health Policy lead in Asia and the Pacific. In this role, he is responsible for developing and implementing a strategy to advance Johnson & Johnson's Enterprise objectives and Government Affairs & Policy platform priorities – with a particular focus on shaping healthcare systems to expand access to quality healthcare in key emerging markets. Prior to joining Johnson and Johnson he was with the WHO, working as the Director of the Asia Pacific Observatory on Health Policy and Systems, based in the WHO Western Pacific Regional Office, Manila, and as a Scientist with the Department of Reproductive Health and Research in Geneva. Before joining WHO he was a Senior Health Specialist at the World Bank – focused on South and East Asia. He holds a Doctorate in Science degree from the Johns Hopkins University School of Hygiene and Public Health, specializing in health services research and evaluation. He has lived and worked in developing countries for over 25 years. He has an extensive publication record and is proficient in French.